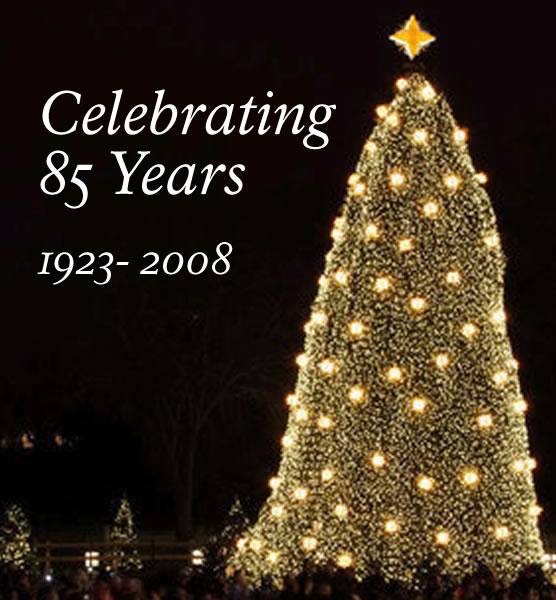 Last Thursday, President Bush, and a diverse group of guests that included Santa Claus and Jon Secada, lit the National Christmas Tree on the Ellipse of the National Mall.

Ordinarily, a giant Christmas tree like this one is cut and transported from its original home to its new home where it stands until after the holidays when it is recycled for mulch, paper, etc. This is true of the Congressional Christmas Tree and the tree in Rockefeller Center.

The National Christmas Tree is different. This majestic Colorado Blue Spruce was actually planted on the Ellipse in 1978, where it lives year-round and is decorated for the holidays. In doing this, the National Park Service is conserving both trees and energy.

This year, the National Christmas Tree was made even more eco-friendly with the addition of energy efficient light bulbs that reduced its energy consumption by 55%.

To learn more about the National Christmas Tree, view upcoming events at the Tree or view each states' ornament click HERE.