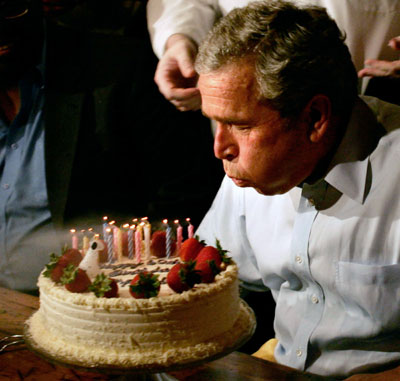 The Onion has a great story today titled, "Bush Told to Sign Birthday Treaty for Someone Named Kyoto."

WASHINGTON—Enlisted by members of the House and Senate, presidential aide Rebecca Tandy brought a copy of the international climate-change treaty to President Bush's desk Monday and asked him to sign a birthday document for a Japanese dignitary named "Kyoto Protocol." "Mr. Protocol really likes treaties, so we got him this treaty instead of a card, so if you could just—all the other countries have already signed it," a nervous Tandy reportedly said to Bush, who quickly scrawled his signature on the treaty and told her to tell Kyoto he said "hi."

Read the full story HERE.